The Evolution of Legal Data — Then To Now
There has been a long-standing disconnect between the legal sector and modern technology. This guide aims to bridge that gap by providing insights into the latest litigation technology.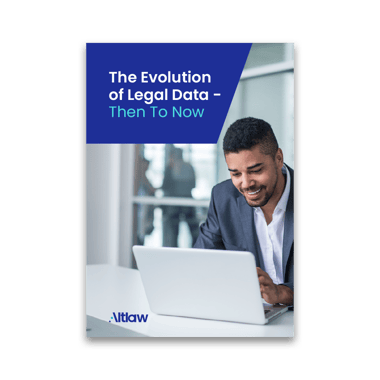 This guide explains why traditional, manual review is an outdated process and how the latest eDiscovery technology can accelerate a modern firm's processes, saving time and money.
We look into how eDiscovery is moving towards automation and which technology can be used to handle large amounts of data, both efficiently and effectively.
We'll also look into how the latest tools can not only make your business more efficient, you'll be able to work on international cases with ease thanks to software such as Relativity Translate.
"I regularly use Altlaw and their services to the point where they are my first-choice eDiscovery providers for both civil and criminal matters.




The experience, friendliness and expertise of the staff are second to none and they make the whole technical process easy to understand for a layman like myself."