Within the legal industry, we are blessed to have truly unparalleled variety in our choices of profession and specialism. After all, the law permeates every aspect of modern-day living, so it only makes sense that the opportunities for those entering the field, or even those looking for a change, seem limitless.
One career that is often looked overlooked, however, is that of a document reviewer, despite the great benefits this position has to offer!
It is, therefore, the purpose of this article to illustrate the said benefits of working in document review, even if only short-term, or on a part-time basis, and to give you some helpful tips for getting into the industry.
Working Within the Field:
The first and foremost benefit that working within doc review brings, is that it is recognised work within the legal industry. For many newly graduated lawyers-to-be, finding relevant work experience to keep you occupied between application seasons can be a challenge, to which, document review is the perfect solution. Not only does it look good on your CV that you have gone out of your way to find legally based work, but you also become familiar early on with processes that almost every lawyer will have to deal with at some point in their career. When taking part in a document review you are constantly learning. Whether it is a new piece of legal terminology, how and why to apply redactions, or just learning how to use legal software, it will all be beneficial to you as you progress in your legal career.
Flexible Approach:
The second, but potentially most relevant benefit, given our current circumstances, is the flexibility that comes with the job of a document reviewer. Though there has certainly been a shift back to 'in office' reviews over the past few months, a large percentage of review cases are still taking place remotely and as such, allow reviewers the comfort of working from home. Hosting platforms such as RelativityOne even have mobile apps for phone and tablet that allow you to securely access work from anywhere in the world. These apps are also fully auditable so project leaders can see who has accessed what documents and when.
Document review naturally lends itself to flexible working as projects vary massively in timescale and content. One project could last 2 weeks, another 2 months, another 2 years! It can be a great additional source of income for legal professionals with time on their hands or even an excellent part-time option for people working around families/other commitments.
Learning how to manage your time 'flexibly' is a great skill to hone in preparation for a legal career in a post-covid society where you might not be able to rely on the standard 9-5.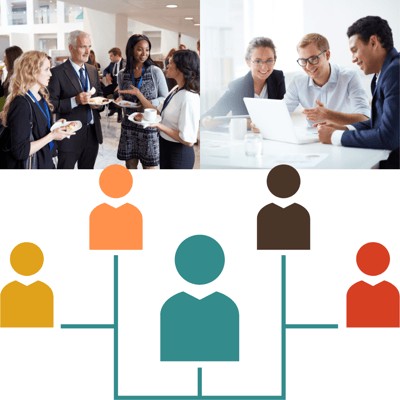 Networking Opportunities:
One of the most enjoyable aspects of a document review is networking with your review team. This is best experienced through an in-person review but is still an integral part of remote reviews as well. Just as with a standard networking event, a review team is made up of like-minded people in similar situations and places in their careers. It can be a great way to make friends and contacts that can support each other for years to come, regardless of the final direction you go in.
Variety:
Lastly (in the case of this list at least) the variety of cases that you get to experience and have an impact upon as a document reviewer is not only refreshing and stimulating, but can also give you an insight into areas of law previously unknown to you, and educate you on which areas of the law you find most interesting and might like to pursue. This is definitely a plus when it comes to kickstarting your career!
..........................
While there are many other reasons to consider going into document review (veteran document reviewers who have made a career out of reviewing can attest) for the sake of readability, I shall conclude my list here.
If any of these benefits intrigue you and you would like to have a look into document review, I'm sure you're wondering how you can best prepare yourself? Here are some of my top tips...
Register with an umbrella payroll service.
Look into relevant security clearance levels you may be required to attain, for example,

BPSS clearance.
Maintain an up-to-date CV so you can apply to projects at the drop of a hat.
Sign up with an agency that can alert you to upcoming jobs that suit your skills.
If you think document review could be the thing for you, more information about Document Review and the eDiscovery process can be found on our blog. If you would like to jump right in and get applying for reviewer positions, why not join our Altlaw eDiscovery Document Review Team? I promise... we're great!