Streamlining Review with Relativity Analytics
Relativity Analytics have several features that assist in optimising your review, this can be anything from reducing the number of documents, prioritising important documents first, or aiding consistency of the legal tagging.
Below is a selection of three of the features that we use the most often with our clients.
Email threading
This feature identifies the inclusive emails within a chain of emails. Meaning you can avoid reviewing documents with identical content. Emails are also visualised as a result of being threaded as per the example below taken from one of our spaces: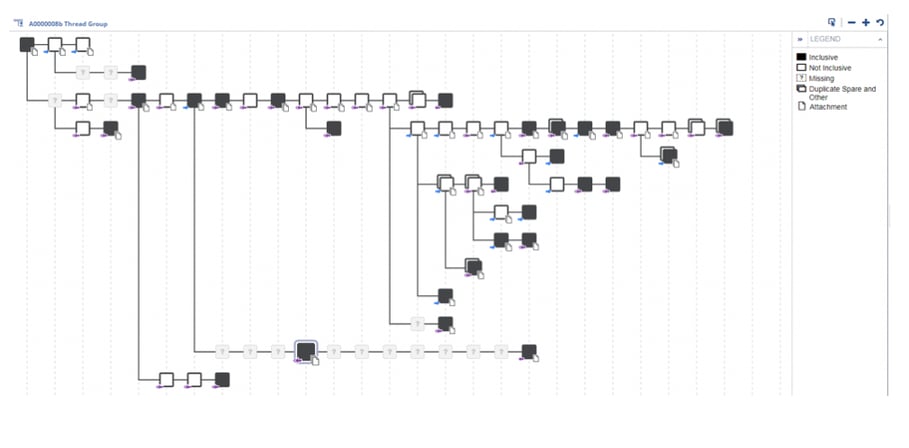 Each individual box represents an email. The solid boxes represent inclusive emails, meaning the text of the other boxes is 100% contained within those inclusive emails. This means a reviewer would only need to review a maximum of 28 emails to get the full picture rather than the 50+ that exist within the thread.
Clustering
This feature compares the concepts found within the documents and attempts to group them based upon this. This tool can be used to explore data and is especially helpful during investigative work, as it allows you to get an overview of the themes contained within the data. It can also be used to prioritise the review of documents based upon the concepts present. Clusters can also be visualised allowing you to interact with the data.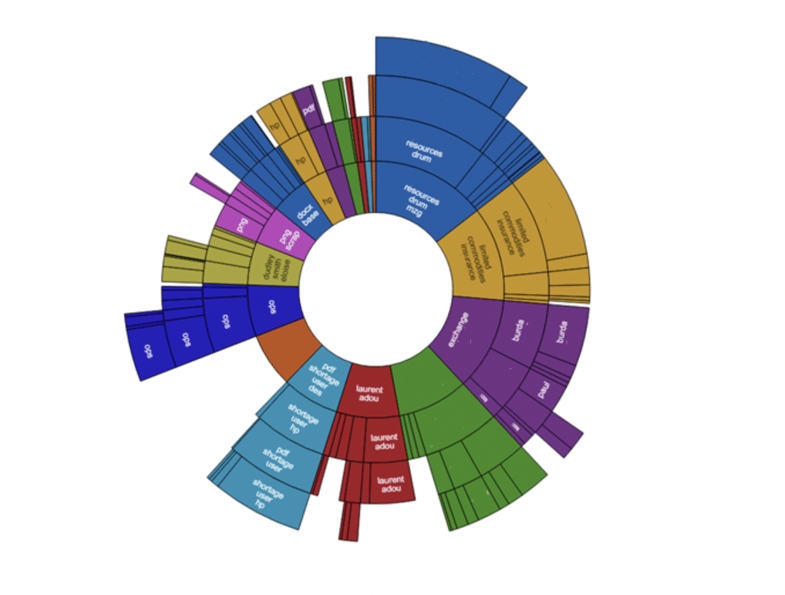 Near Duplicate Identification
We have the ability to compare the text of different documents to help identify non-forensic duplicates within your data. The advantage of this is that it allows checks to be carried out for coding constancies. The tool also can display differences between the documents, allowing easy identification of differences between versions of documents.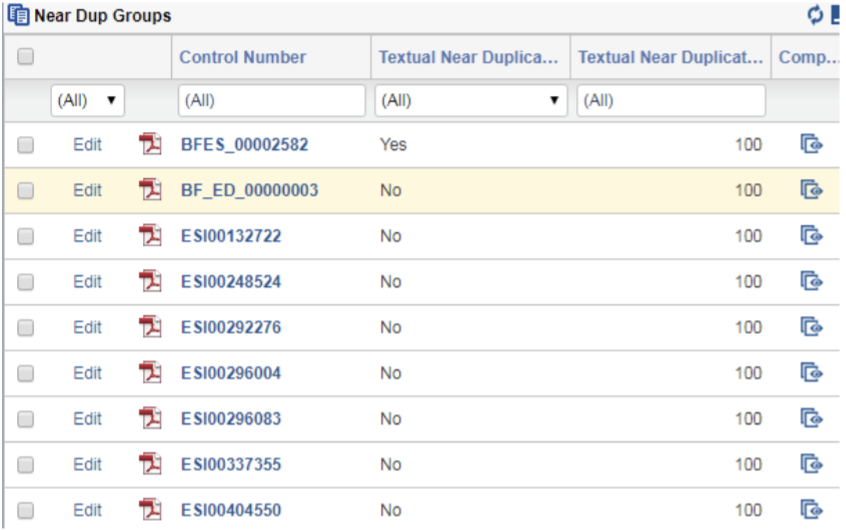 Find out more
To learn more about Altlaw's eDiscovery solutions click HERE, or you can download our free eBook - The Luddites Guide to Analytics Tools!