There inevitably comes a time in the lives of all litigation departments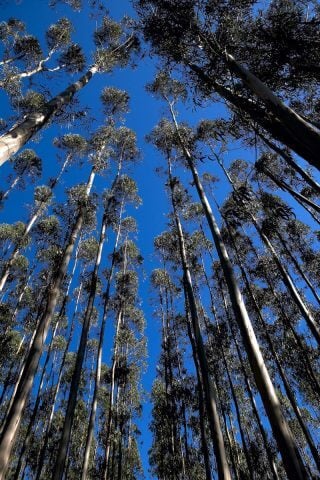 when the decision needs to be made on whether to create electronic or paper bundles?
Sometimes, this decision is taken out of their hands because either the courts or budgets dictate the route to be taken.
If the decision is made to create hard copy bundles, then we all need to work together to keep energy and fossil usage down, reduce wastage and ensure that CO2 emissions are kept as low as possible.
There are a few factors to be considered:
Paper
Choose a paper that is made from a sustainable tree e.g. Eucalyptus Globulous which produces much more pulp than most species of trees, including birch, pine, aspen, acacia and other types of Eucalyptus. This means that more paper can be produced from harvesting the same amount of wood as other species, making it more efficient and economical. It is also one of the most efficient trees in producing energy via photosynthesis, enabling the capture of CO2 and Oxygen emissions all year round.
A good quality paper can weigh as low as 75g.m2 but still perform well, with fewer machine jams and waste and can be recycled more times than a poor-quality paper.
Check that the paper is FSC certified and clearly labelled as such. Some businesses may hesitate to use recycled paper since its texture and appearance can differ slightly from traditional paper. But FSC certified paper is indistinguishable from traditional paper, and thus may prove to have a wider appeal, especially in the corporate world. Find out more about FSC and the great work they do.
Printing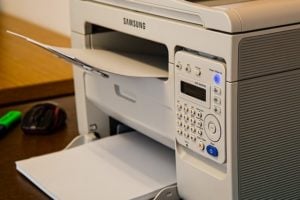 When assessing internal printer requirements follow the Sustainable Printing steps:

Consider the environment when setting out the parameters of the project e.g.
Ensure that all amendments are made before sending to print (especially when the bundles require pagination).
If electronic files to be printed contain Excel spreadsheets, either have them formatted or suggest capping them to 5-10 pages. The last thing you want is thousands of pages of useless material being printed which is bad for the environment and the budget!
Consider using coloured slip-sheets instead of dividers when printing from electronic media.
Can the files be printed double-sided?
Create A5 bundles as opposed to A4 to save on paper, space and shipping costs
So before heading down the paper route, just be mindful of the environmental impact of the decisions you make. Bear in mind that once the case has finished/settled, the materials need to be disposed of in an eco-friendly manner.
Here at Altlaw, we are always at hand to offer tips and advice on how to achieve a good result
without overly impacting the environment with our managed document review process,
so feel free to call 24/7 on 020 7490 1646 or alternatively,
contact us here.