Altlaw is delighted to announce the appointment of Hussain Khan as Non-Executive Director.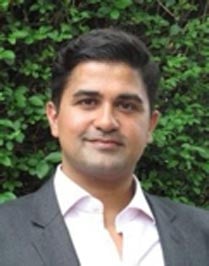 Hussain is Chief of Staff and Senior Adviser at the European Parliament for a Renew Europe MEP.

Hussain has extensive experience with leading international law firms and intergovernmental organisations, such as K&L Gates LLP, the European Investment Bank and the Organization of Petroleum Exporting Countries.
Having spent his formative professional years working in the legal industry, Hussain's attention moved to social justice and wider social issues prompting his move into politics.
Hussain joined the Liberal Democrat Party, set up the Party's Business and Entrepreneur Network, and became Senior Adviser on business, entrepreneurship, and Brexit issues.
Hussain is a Member of the Liberal Democrat Federal International Relations Committee, the European Group Executive Committee, and the Liberal International British Group Executive Committee. He has been a candidate for the Party in the Greater London Assembly and European Parliament elections.
Hussain is based in London and Brussels.
Altlaw CEO, Matt Altass commented "I am hugely excited by this appointment. Hussain's experience, knowledge and guidance will prove invaluable to our Board as we continue to grow. Having known and worked with Hussain for many years, I know that we share many interests and that our core values and vision for growth are aligned".
Hussain Khan added "Having been a client of Altlaw whilst I was working as a lawyer in the City, I was impressed with the company's focus on innovation and technology. I am now delighted to join Altlaw, and excited that I will be able to contribute to the future success of the company."
Further notes
Hussain obtained his undergraduate degree in Anatomy, Cell & Human Biology (BSc Hons) from King's College London; post-graduate qualifications in law from BBP Law School; Master of Laws (LLM) focusing on International Arbitration from the City Law School; and gained his Bar qualification from the Inns of Court School of Law. He was called to the Bar in 2007 at the Honourable Society of Lincoln's Inn. Hussain is a qualified Solicitor of England & Wales.