How Much Will my eDiscovery Project Cost?
As you would expect, one of the first questions that is asked during any consultation for eDiscovery services is, "How much will it cost?"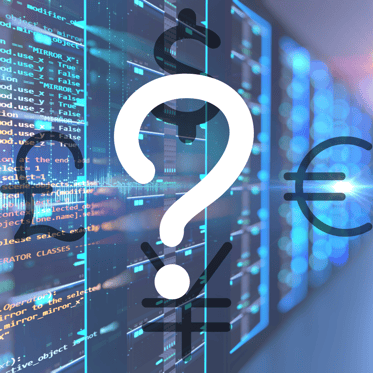 The answer almost always comes back as "it depends…."
Of course, it depends! But on what?
The simple answer is... What services are required? The amount of data to be processed, the volume of data to be hosted, and the number of users required to access the system all have an impact on the cost of an eDiscovery project.
In this blog, we hope to give you the formula to provide the best guess of how much your Project is initially going to cost and also what the ongoing monthly costs are going to be.
It won't be exact, but hopefully, it will help.
So here we go.
Data Collection:
Data Collection is often priced in two ways – Are the devices (Data sources) coming to us, or are we going on-site or collecting it remotely?
If the devices are being delivered to us, then as a simple rule of thumb, you will be charged £650 per laptop and £350 per phone.

If we are collecting remotely, you can expect £350 per webmail account.

If we are going

on-site to collect the Data

, we charge £1800 per day

.
Data Processing:
Size is important, and no more so than when pricing for Data Processing. Processing is often charged according to the volume of data that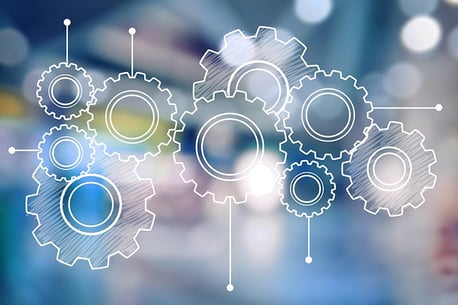 requires processing, and this is normally charged on a sliding scale, so;
If you have

1Gb

to P

rocess, then you can expect to be charged in the region of £80.

If you have 1Tb to process, then you can expect to be charged in the region of

£50

per Gb

, or £51,200 for the Terabyte.
"So how much Data do I have?"
If you don't yet know the size of your Data-set, but you do know how many Custodians you are dealing with, a good yard-stick would be to allow approximately 7Gb of data per Custodian.
Of course, from time to time the per Gb model doesn't fit when it comes to very large data volumes. This is where you may come across sliding scales or fixed pricing.
From here we move on to the question: What are my ongoing costs going to be? Again, it depends, and once again, this won't give an exact answer, but it will give you a good steer on what you can expect your monthly outgoings to be.
The two main ongoing costs for any eDiscovery Project will be Data Hosting and User Fees.
User fees:
User fees are a cost that your eDiscovery provider is charged by the software company to enable you to access the system, and these are normally charged at cost to the client – in our case, these are currently charged at £85 per User per month.
Hosting fees:
Hosting Fees are calculated on the amount of data that, after being processed, has been promoted into the Review Platform. As a good guide,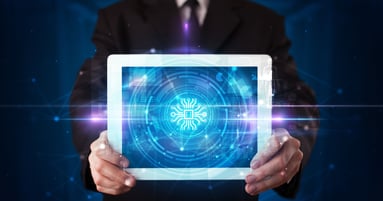 we expect to promote between 20% and 30% for Review, and again, depending on the amount of data, you could expect a sliding scale of between £15 – £25 per Gb per Month depending on the amount of data being hosted.
There is one other cost to take into consideration, and that is the hourly Project Management time. Your eDiscovery service provider should be able to give a good idea of how much PM time you might need on a given project, and this will be based upon your knowledge and expertise as well as the complexity of the project itself. The more knowledgeable you are, the less you will need our PM.
So how does this compute for my Project?
Below, we have a costed out a fairly typical small eDiscovery Project as an illustration.
Initial Costs: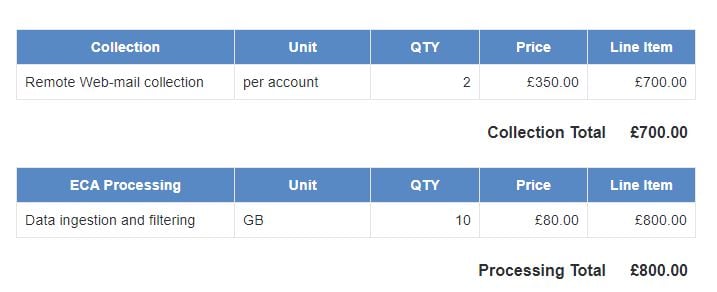 Ongoing Monthly Costs:

So there you have it: A simple Project with Remote Collection of 2 Webmail accounts; 10Gb of Data Processing resulting in the Hosting of 2Gb of potentially relevant Data, 2 Users to access the system and 2 hours per month of Project Management time.
If you are wondering how many pages your 2Gb might contain, and therefore may need Reviewing, let us refer you to our Print Room Calculator, where we discuss this in-depth.
We hope that this has helped in understanding the pricing involved in the Data management part of an eDiscovery Project. If you would like this guide in further detail you can download our eDiscovery Pricing Guide for free from the link at the top of the page, or you can get an IMMEDIATE quote from our on-page pricing calculator!
To learn more about how we handle eDiscovery projects here at altlaw you can see our products page, or our Six-Step eDiscovery Process blog post.