The art of intelligent assumption is no longer enough to keep today's legal teams afloat. Leveraging data for an improved client service must become the standard. But are business intelligence tools jeopardising the longevity of your career?
As both external and internal demands continue to mount and the duties of associates spread ever thinly across a growing number of different specialisms, more and more legal departments are being pressured to function like individual business units within the wider scope of their company or corporation.
Teams are being increasingly expected to strive for more definitive performance targets – to unlock new efficiencies, and generally deliver a more value-added, consistent, accurately-costed service with as little time, budget, and resource as humanly possible.
It's news to few that, in this day and age, when your question is how can my business (or in this case, legal team) work better, the answer is usually technology.
And the truth is a lot of us already know this all too well.
The ongoing fight to be 'digital ready'
Research by Gartner towards the beginning of 2019 suggested that only 19% of in-house legal teams were classified as 'digital ready'. And while things may have improved since then, our sector is still trailing in the race of technological uptake.
For many of us, technological developments are still a cause of apprehension. Our deep-seated paranoia of being replaced by machines makes it hard in some cases to see new technology as anything other than a threat to one's career longevity.
But when it comes to business intelligence solutions – which are seeing increasing rates of adoption and implementation across legal departments of all sizes – associates and decisionmakers can actually leverage them to the betterment of their own individual career, the experience they can deliver to their clients, and the operating efficiency of the wider team.
But what do we mean by business intelligence?
Business intelligence refers to the combinations of software applications, infrastructure, information, tools and best practices which enable legal teams to make quicker, more strategic and more effective decisions at an executive level, and in turn, be more profitable.
The 'intelligence' that drives these decisions, generally speaking, is internal data that may otherwise have not been discovered. Business intelligence tools essentially help law firms pinpoint trends that have previously gone unnoticed.
Information that may have always existed, but now through the use of technology is understandable, measurable and actionable.
The benefits of more data-driven eDiscovery practices
If we think about it logically, eDiscovery as a process is the perfect candidate to be improved by data-driven decision-making.
It is not only a large-scale process, but one that, by its very nature, must be repeated time and time again. And, each time it is conducted, additional reams of data mean the information and insights gathered become more accurate, more detailed, and more useful.
eDiscovery can be planned and budgeted better when the right data is collected and analysed, and progress against temporal and financial expectations can be tracked at several different levels of granularity.
Increased accuracy of budget estimates means you can provide greater cost predictability clients and manage expectations more effectively. And, greater overall quality of work means you deliver a better value of service.
So if it's that clear and simple, that business intelligence solutions can move you from risk to reward, why isn't every legal department leveraging business intelligence tools?
Disparate systems and team silos
Disparate systems and team functions are often the main hurdle preventing business intelligence solutions being used to their fullest.
Having your department's data spread across a disconnected slew of softwares and platforms will spell big costs in terms of time and focus of your team just to effectively manage the information at hand.
Also, if not carried out with a bit of preemptive due diligence, working with different teams, service providers, and third-party specialists can also lead to vital data becoming disaggregated and housed in a number of segregated, isolated silos, rendering it far less powerful than it could be.
But what about data regulations?
So what data is needed to gather this discovery intelligence and implement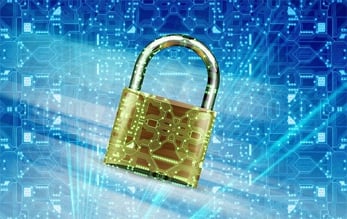 data-driven decision-making processes? Surelyit can't require long-term storage of corporate documents implicated by litigation – this would carry both a security risk and a future litigation risk.
The data that needs to be analysed is metadata, or rather, the data relating to the process of discovery itself. This means data on the composition of the document collection and its origins, or data on the methodologies employed and their efficacy, or about the individuals participating and their productivity etc.
Retaining this discovery metadata carries no security future litigation risks, unlike litigation-implicated documents.
System configuration (and a safe pair of hands)
While meaningful metrics and business intelligence are key to managing spend, adding value, improving efficiencies and minimising risk – there is still a piece of the puzzle missing.
Without proper configuration of these tools and systems and the support of experienced professionals, the aforementioned benefits of business intelligence can never be unlocked.