Altlaw, the U.K.'s leading independent eDiscovery managed service providers has opened its first office outside the UK in Frankfurt, the epicentre of EU eDiscovery.
Powered by RelativityOne, Altlaw will offer cutting edge eDiscovery, Forensic Data Collection and Managed Document Review.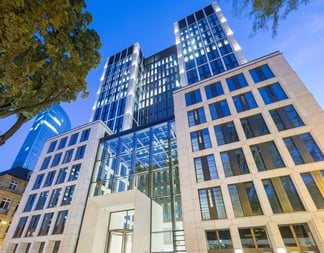 Altlaw's Frankfurt offices are at Taunusanlage 8.
The Taunusanlage is the most exclusive location in the city centre, at the heart of Frankfurt's banking district.
Altlaw CEO Matt Altass said of the move; "Germany is the second-largest market for eDiscovery in the EU and wider Europe, with an estimated $200M spend annually on eDiscovery services.
This move makes perfect sense for Altlaw and we look forward to this next stage in our growth, and making Frankfurt our second home".
For more information on our locations, service offerings, and how we can help you, visit www.altlaw.co.uk.
Alternatively, you can see up a meeting with one of our directors by following this meeting link.