An insight into how Altlaw takes your data further
Read real-life case studies and learn how we utilised some of the industry's brightest minds and latest tools to transform how three companies handle their data.
By filling in the form, you'll get access to:
Relativity Translate case study

DSAR case study

AI tools case study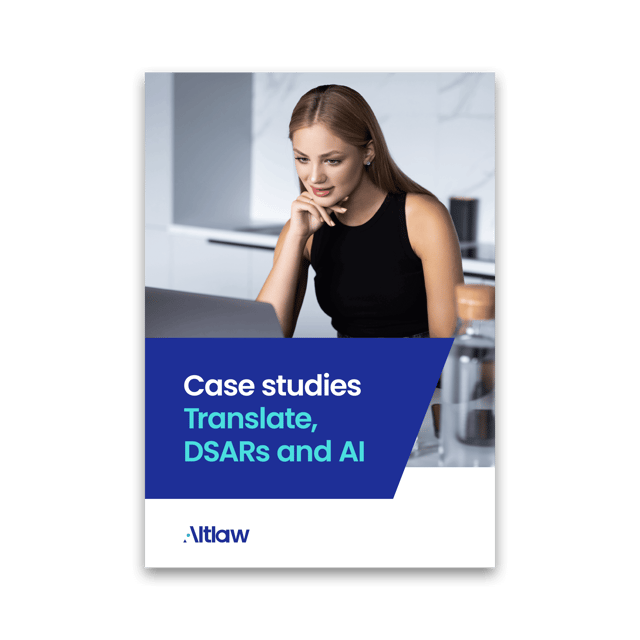 We demonstrate how we handled a review project that contained a large batch of documents in an unknown number of languages.
This case study dives into how we streamlined the DSAR process of an in-house legal department for a large scale business using various analytics tools.
Here we explain how we can combine a range of AI tools to ensure a thorough QC process throughout a DSAR matter.
"I regularly use Altlaw and their services to the point where they are my first-choice eDiscovery providers for both civil and criminal matters.
The experience, friendliness and expertise of the staff are second to none and they make the whole technical process easy to understand for a layman like myself."